Eye Care Services
Medical Cards
Medical card holders are entitled to a free eye examination and a significant contribution towards spectacles or contact lenses once every two years. Contact the practice with your medical card number, medical card expiry date and your PPS number. We will complete the relevant form, ask you to sign it and we will send to the HSE for authorisation.
When the exam is authorised the HSE will send the authorisation form out to you at the address you gave on the application form. When you recieve this authorisation form phone the practice and make an appointment.
We can usually see you within 3 days.
Employees with full PRSI entitlement and Contributary Pension recipients are covered for an eye exam every two years.
If you are applying on your social security stamps for Optical Benefit you can call us with your PPS number and we will do the rest.
See http://www.welfare.ie/en/Pages/4712_How-do-I-qualify.aspx for more information
Dry Eye Clinic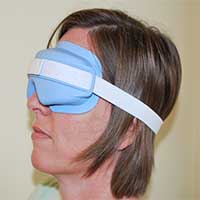 We have a clinic that concentrates specifically on the causes and symptoms of dry eye. If during your full eye examination we feel you would benefit from attending our dry eye clinic we will recommend it at that time.
Dry eye symptoms affect about 50% of those attending optometry clinics. Women are more prone to dry eye as are contact lens wearers and computer users. As we use computers and other electronic devices daily the rate of dry eye symptoms are on the increase. The incidence of dry eye also increases with age.
Our clinic is designed to identify early signs of dry eye and help prevent the development of symptoms. Dry eye is often chronic and the symptoms can be very mild to start but increase with time and become more difficult to treat as the lid margins deform and do not work as well at producing good quality tears.
Dry eye is not just a disease it's a complex, multi-factorial disorder. It requires more time, to evaluate and treat, than is available during a routine eye examination
Some of the common symptoms of Dry eye are: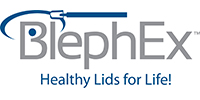 • Feeling there may be something in your eye
• Discomfort or a burning feeling, where you feel you need to close your eyes.
• A large amount of 'Sleep' in the corner of your eye in the mornings.
• A slight crust on your eye lashes
• Slightly red lid margins
• Slight redness or redness in the evenings.
• Watery eyes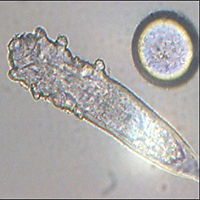 We are proud to offer BlephEx treatment at our clinic. BlephEx is a breaktrough treatment for blepharitis. It removes bacteria, biofilm, bacterial toxins and demodex mites (pictured).
Optical Coherence Tomography
We offer OCT imaging. This gives us much more information than we have previously been able to access. It will show changes in the eye much sooner than we could detect before.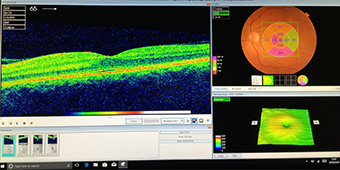 Specific Learning Difficulties/Dyslexia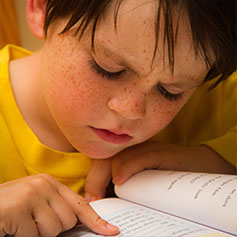 Many of you have heard the term dyslexia and think that the person cannot read because they see letters back to front etc. Dyslexia is a term to describe all kinds of reading difficulties which have different causes mostly related to how the brain receives and processes information from the page.

The first step, if you feel you or your child may be dyslexic or has a learning difficulty is to have a full eye examination. When reading is slow or below average speed often the problem can be solved with glasses or exercises.
People who see perfectly well to read or in the distance may still need glasses to read efficiently. There could be a binocular vision problem which can lead to slow reading and simple eye exercises or vision therapy could be the solution.

If after a complete eye exam and binocular vision evaluation it is determined that vision is not the problem then the problem is visual perception or processing. This area is less well understood although recent strides research of the brain is helping our understanding.

We have the tools to diagnose and manage Meares-Irlen Syndrome and visual stress. We use specific coloured lenses which have been shown to improve a persons reading comfort and speed. The coloured lenses can also improve discomfort or other symptoms such as headaches when reading.

Evaluation of specific learning difficulties will usually require a double appointment.
Home Visits
We will come to your home and carry out a complete eye examination if you are physically unable to come into the practice.

There is a waiting period for home visits so please make your appointment as soon as you can to avoid having to wait too long. HSE patients must have approval before making the appointment.
If you have any questions please call us in Sligo at 071 9142965 or Tubbercurry at 071 9185540 and we will be happy to help.

Corporate services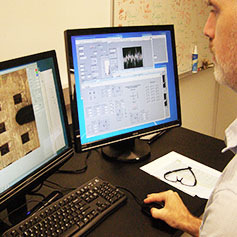 We provide on site VDU testing for our corporate clients. In addition to the convenience it allows us to advise/access the work station for ergonomics with special attention to how it relates to optimum visual comfort.
We also fit and supply prescription safety glasses to EN 168:1995, EN 166:1996 & EN 167:1995.
Paediatrics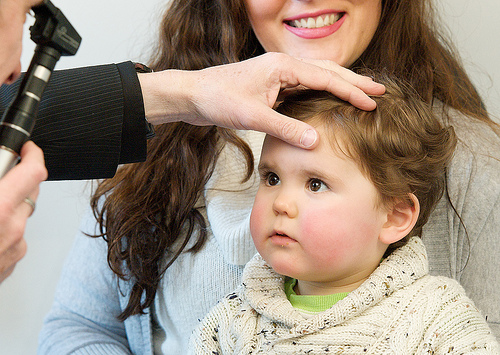 All children receive an exam that is age appropriate; these tests vary by age and attention span.
We enjoy working with children as vision is such an important part of their development and it's always a pleasure to enable learning. We have a large range of children frames in stock should they need glasses.
We supply glasses suitable for sports to our student athletes and a lot of our young athletes wear our very fashionable sports frames not just on the field of play but also in the classroom.
We also fit contact lenses to children, determined on a case by case basis.